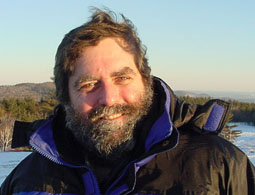 Zacciah Blackburn
Zacciah serves as general director and Director of Programming for All One Now and World Sound Organizations. Zacciah co-founded the World Sound Healing Organization and All One Now Network with Annie B. Bond, first at her invitation to bring forward his unique qualities of Sacred Sound Ceremonies, specifically for Earth Healing, to others via a live web broadcast. It was both their vision to expand the work to incorporate the wisdom and teachings of reknowned leaders in human growth, and indigenous elders and their traditional teachings and ceremonies, to broaden an understanding of the Earth, Her Beauty, and Her many peoples treasured ways of interacting with Her, and the Great Mystery of Life. Zacciah continues to occasionally offer healing ceremonies in partnership with other events of the organization.
Zacciah is a sound healer, and flutemaker, trained in classical healing and shamanic traditions, and sacred sound cultures, maintaining a practice in Ascutney, VT, USA. He is Director of
the Center of Light Institute of Sound Healing and Shamanic Studies
, a holistic center for the study and advancement of the mystical and healing arts. Zacciah teaches internationally, utilizing sacred sound coupled with intention as a therapeutic tool, for personal healing and transformation. His work incorporates a clear understanding of the inherent energies of the Nature of Place, and turns toward intentional ceremony to heighten awareness, growth, and healing within the planet.
Zacciah is, also, Director of Education at the
New England Sound Healing Research Institute
, (now, the Sound Healing Network, see www.soundhealingnetwork.org) a world wide community of healing practitioners broadening the awareness of sound healing through networking, education, and scientific research.
Contact:
Zacciah@worldsoundhealing.org