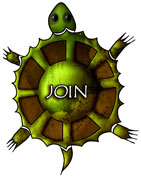 Join In Online for FREE newsletters about the wisdom traditions, updates about FREE Streamed Soundings & wisdom teachings, especially the weeks surrounding
the Earth's Equinoxes and Solstices.

Invite Your Friends

Live worldwide web broadcast of these events are sponsored by The World Sound Healing Organization




The power of sound touches and moves us deeply because we are vibrational beings in nature. Cultures the world over use sound to attune, invoke, and transform consciousness.





By integrating prayer, song, chant, with clarity and intent, we can create a magical framework of healing potential for us and the planet.We have the power to transform.

We are uniting with organizations world wide, to create a world at peace, at one with each other.

We are also working with indigenous elders, and accomplished leaders in spiritual and healing disciplines worldwide, to bring forward the insight and wisdom they have to offer. (See the

>Hosts and Guests

page for complete listings.)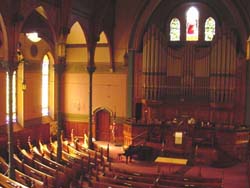 Our first All One Now / World Sound Healing Broadcast was sent out from the First Churches Sanctuary
, in Northampton, MA
,
June, 2005,

as part of the New England Sound Healing Research Institute's 2nd Annual Conference,

the Science and Spirit of Sound

. Or, see www.neshri.org










*******************************************************



The Vocal Artist states:

THE GAYATRI MANTRA
Om Bhur Bhuva svah, tat savitur varenyam, bhargo devasya dhimahi, dhiyo yo nah prachodayat.


The most important mantra of Hinduism: "Earth, Space, Sky. May we meditate over the shining light of the One who is praiseworthy, who created all worlds. May He/She align our intellect with truth!"


Om Shanti, Shanti Shanti
"Peace, Peace, Peace" - This phrase is commonly used to end a mantra with an additional blessing of peace.


The Gayatri mantra is said to have a strong protective action, aligning the listener or singer with the Higher Self and Divine Order. Sung with the syllable "Ma" as in this version, the mantra invokes the presence of Divine Mother. In times where the Feminine Principle calls for re-integration in human conciousness, it seems to me a most beautiful mantra to invoke it.
The intuitive toning following the mantra was sung with the intent of letting the healing qualities of Divine Mother sing through me.
~Dinah Arosa Marker
All One Now
The Call
We invite you to view our free on-line streaming video:
THE CALL

.
(A stirring 8 minute tribute reminding us of the
Beauty, Sanctity, and Oneness of All Life.)

(To purchase the movie in High Resolution DVD, click here.)


We, who have so much in our own lives,
let us look at those peoples, and those conditions upon our planet, to which our actions might contribute greater well-being, stability, growth, and real, and lasting, positive change. Let us look for ways we each may contribute, from supporting charitable work and organizations locally and globally, to working toward mindful action and living in our every day relations, and creating real and positive change in our own person, in our household, in our community, and workplace.


We appreciate each of those contributions you make.


Together, We Shall Make a Difference.



This movie is our Gift to You.
It was made possible by the charitable work of the artists listed below.
Click
The Call
to play the movie.
If your computer video player does not open this movie,
you may download
Quicktime Player
free, here
, to view it.
Share the movie with others!
Send others this link so they may view it!
http://allonenow.org/thecall.html
The Call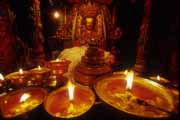 Hear us,
Let the sound of our cries lift the veil
of separation
Hear us
Let the songs of our people create a web
of healing
Hear us
Let the waters sing, the air rejoice, the fires dance
Hear us
Let the earth replenish
Hear us
Let Spirit sing the sacred tones across the universe
.......***
(see
full lyrics below
.)
A beautiful blend of poetry, images of the world, and lyrical mantra.
View it now
!
( *** lyrics... From,
the Call

,
© Kate DeChard, June 2005, see
full lyrics below
.
Image above, © Joseph Blackburn, www.JosephBlackburnStudios.com)
**************************************************************

Information on this Video
The Call
is a moving blend of poetry, images and mantra, a gift to the AllOneNow mission by Kate DeChard, Dinah Arosa Marker, and Joseph Blackburn.
We are grateful for their generous contributions to this movie.
The movie is now available on high resolution DVD, with significant proceeds donated to the work of
AllOneNow
. (
Click here
to purchase a copy.)
Images
by Zacciah and Joseph Blackburn
Production and Editing
by Joseph Blackburn
©2006 AllOneNow & Joseph Blackburn
For information or services:
The Gayatri Mantra
One of the oldest known mantras (sacred songs) in the world,
a calling to the Divine Mother of Creation.
Sung & Recorded by, Dinah Arosa Marker
©2006 Dinah Arosa Marker
http://www.harmonie-des-seins.de/
(A new, and different version of this recording will be available on CD in January, 2007. US Distribution,
WindSpiritProductions, contact info@sunreed.com)

Verse by
Kate DeChard
©2006 Kate DeChard
http://www.thesoulsanctuary.com/


We give a special thanks to Annie B. Bond for her original inspiration in the creation of this movie!
About The Photographer and Producer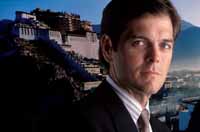 Joseph Blackburn attended the Art Center College of Design in Los Angeles, CA, where he received a Bachelor of Fine Arts Degree and graduated with Honors in 1977. Blackburn studied privately with Ansel Adams, whose teaching and guidance allowed Joseph to master the Zone System process and technique. The influence of Ansel Adams continues to be recognized in Blackburn's work today. Joseph's passion for photography and his love of nature, which was

nurtured

in his early career, found its full expression in the photography taken during his international travels and mountaineering expeditions. Joseph has been involved in film editing since his Art Center studies, with projects with NBC Nightly news, The Explorers Club & Jim Fowler (Co-Host of Wild Kingdom), The First Ascent of the South Face of Mt. Vinson-Massif, Antartica, among others.


For further information on Joseph's work:
Joseph Blackburn Studios
info@josephblackburnstudios.com


www.josephblackburnstudios.com



---





The Call

is now available on

high resolution DVD

, with significant proceeds donated to the work of AllOneNow.

You may send checks or money orders, for $12. for the DVD, plus $4.95 shipping/handling ($16.95 total), to:
Joseph Blackburn Studios
763 Silver Mine Rd
New Canaan, CT 06840 USA

Or, visit www.josephblackburnstudios.com, to view additional photographs, or pay via Pay Pal / credit card payments.


All One Now is a venture of the The World Sound Healing Organization, in co-operation with individuals and organizations seeking positive change for all humanity.
The World Sound Healing Organization is a 501(C)3 non-profit organization project of Spectrum Arts and Education for Peace, inc., dedicated to world peace.
Your tax-deductible donations, memberships, volunteer assistance, and respect for each other, are highly appreciated.


The Call
~Kate DeChard

Hear us
We are water
Life blood of consciousness
Ebb and flow of tides
Known in the beat of pulse
Rhythm of life
In hearts residing

All one now

Hear us
We are air
Composer of winds
Intake of breath
Known in the stillness
Melody of life
In voices uniting

All one now

Hear us
We are fire
Community center
Alchemical marriage
Known in the light
Essence of life
In passion transforming

All one now

Hear us
We are earth
Nature's gifts
Abundance realized
Known in Gaia's embrace
Container of life
In harmony manifesting

All one now

Hear us
We are Spirit
Intention revealed
Vibration sounded
Known in this perfection
Source of life
In symphony evolving

All one now

Hear us
We are water
We are air
We are fire
We are earth
We are Spirit
Known in each reflection
Vision of life
In the call sounding

All one now.




The Call

, © Kate DeChard, June 2005