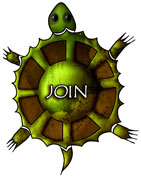 Join In Online for FREE newsletters about the wisdom traditions, updates about FREE Streamed Soundings, Four Times a Year, The weeks surrounding the Earth's Equinoxes and Solstices.


View Our Latest Free Movie:
The Call

The World Sound Healing Organization is a non profit organization, uniting with organizations world wide, to create a world at peace, at one with each other.
We are also working with indigenous elders, and accomplished leaders in spiritual and healing disciplines worldwide, to bring forward the insight and wisdom they have to offer.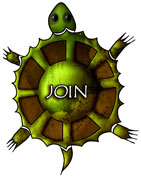 Join In Online
FREE Streamed Soundings, Four
Times a Year, The weeks surrounding
the Earth's
Equinoxes and Solstices.

Invite Your Friends

Live worldwide web broadcast of these events is sponsored by The World Sound Healing Organization









Join us Nov 27, 2006, 8:30 PM EST, (+5 GMT)
for an interview with Deepak Chopra.
For the live broadcast, click here.



Back to the Events page with Deepak Chopra
---
One of Deepak's latest projects is the Alliance for a New Humanity.
He is joined as a co-founder and director by luminous leaders in all fields of human endeavor.


The Alliance for a New Humanity

The Alliance recognizes at the core of its vision the unity of all life, and a wholehearted adherence to the noblest aspirations of humankind, as proclaimed in all spiritual and humanist traditions that call for compassion and the celebration of life. The values and principles of the emerging movement for a new humanity, and of the Alliance, which is trying to serve it, are based upon the support of policies, causes and actions that favor respect for life, human dignity, freedom, ecological sustainability and peace. The basic tenet of the Alliance is a consciousness based on the inseparability of all life, i.e., that everything is connected and that therefore our well being is the well-being of everyone. This consciousness we believe cannot be just passive, otherwise it would remain irrelevant, it has to be expressed for the benefit of all through service that improves life for all mankind.
"Action without love is meaningless, and love without action is irrelevant." - Hafsat Abiola
You can find more about the Alliance here.
The Alliance holds it's next annual conference, Faces of Courage, Dec. 7-9, 2006, in the
Westin Rio Mar, Rio Grande, Puerto Rico. Click here, or see link below for a brief video.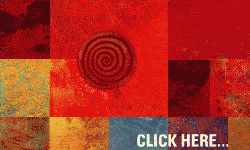 Join: Betty Williams - Rigoberta Menchu – Mae Chee Sansanee - Andrew Harvey - Ari Berk - Paul Ray - Moraima Oyola - Facundo Cabral - Duncan Campbell - Deepak Chopra - Sarah Ozacky - Roberto Savio - Ashok Khosla – Michael Ben-Eli - Lynne Twist - Ari Berk - Nestor Torres - Lorin Hollander - David Gonzalez - Fred Johnson – Barbara Jackson - Maria Pacheco - Satish Kumar - Daniel Kelly
---
The Alliance is also seeking to create local
models for organizations to independently implement a Constellation/Alliance segment at their meetings and/or conferences. This will provide a place for individuals to continue co-creating the movement, and to connect with each other.

The All One Now Network is offering an opportunity for such meeting in the Northeast Region at its networking/fundraising celebration of the New Year, Sunday, Dec 31, 2006 in Springfield, VT. See (link will be added) for information.

---